Holmdel Periodontists Implant Specialists
The Science of a Healthy Smile
723 North Beers St, #1D.
Holmdel, NJ 07733
HOLMDEL CENTER FOR ESTHETIC PERIODONTICS & IMPLANTOLOGY

Finding a good dentist is never easy. As a professional leader in dental health,

The Holmdel Center for Esthetic Periodontics and Implantology

is here to make your choice as easy as possible.

Dr. Sapna Patla

is committed to providing her patients with the best possible service and results. Dr. Patla has an enthusiastic and knowledgeable staff and a state of the art facility which includes digital X-Rays that can reduce the impact of radiation by up to 80%. She believes in continuing education and learning about new, safer procedures in dentistry.

We look forward to making your dental experience safe and pleasurable. Keeping our patient's comfort is our top priority.

For more information or to schedule an appointment, please

click here

or call

(732) 335-5885

today!
Reviews
Adrian Lopez

So I'm petrified of the dentist, from previous bad experiences but coming to doctor patla is awesome. She doesn't make me feel self conscious about the flaws in my teeth. She doesn't lecture. She makes me feel comfortable. And there is never a wait. My wife and I both go to her office and love it. Definitely sticking with her!!

Helen R

Top notch care! Clean, caring and reassuring. Dr Patla definitely cares about the health of her patience teeth and stress levels. I for one stress and have a VERY sensitive mouth. Dr. Patla gave me time in-between, kept asking if I was okay and her knowledge is amazing.
I HIGHLY recommend

Chris Loveland

Dr. Patla and her entire staff are awesome. They are considered about your overall dental health. They are welcoming and comforting throughout every visit. I would recommend Dr. Patla to anyone looking for a new office in the area!
Appointment request
Need an appointment with a dentist in Holmdel ? Requesting an appointment at our Holmdel, NJ family and cosmetic dental office is now easier than ever. Fill out the form below and we'll contact you to find a time that fits your schedule. Start your journey towards a beautiful smile with us today!
Contact Us
Have a question or comment? Fill out the Contact Us form and we will be in touch as soon as possible.
Holmdel Periodontists

723 North Beers St, #1D

Holmdel NJ 07733
Phone: 732-335-5885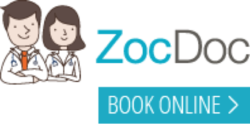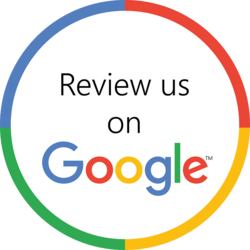 Fill out the contact form below and we will respond as soon as possible
Holmdel Periodontists
723 North Beers St, #1D
Holmdel, NJ 07733
Phone: 732-335-5885
© Holmdel Center for Esthetic Periodontics and Implantology. All Rights Reserved
Holmdel Periodontists Implant Specialists
The Science of a Healthy Smile